Home
About Pat
Massage Services
Raindrop Technique
Pricing and
Gift Certificates
Order Certificates Online
Pay Appointment Online
Location/Contact
Contraindications
We Accept:
VISA
MasterCard
Discover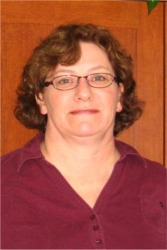 Pat Tisch is a member of the Association of Bodywork & Massage Professionals (ABMP) and is a Reiki Master. She graduated from the Center for Therapeutic Massage and Wellness, and is also certified in Raindrop Therapy, LaStone Therapy, Sports Massage, Chair Massage, and Reflexology.

Committed to the total health and well-being of each client, Pat tailors her therapy to meet the individual needs and comfort zones of each client she treats. Massage pressure can vary from very light, relaxing surface touch to deep, firm pressure to relieve tense, knotted muscles.

Massage Magic maintains the highest standards of ethical practice and ensures that the strict codes of the ABMP are always followed.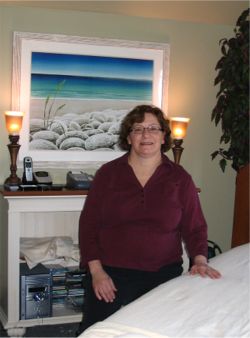 What some of our clients have said about our services:
"Pat Tisch with Massage Magic should be referred to as "Dr. Pat"! She has helped me soooo many times and even cured me of a neck ailment I had for years. When I book an appointment with Pat it's like anticipating a vacation: I can't wait to get there, relax and be refreshed when I get back home. Pat takes personal pride in her work and relates completely to my particular problems. I put my health problems in her hands and can always count on a great result. Thanks Pat, and I'm looking forward to my next visit."
Lori G., Carol Stream, Illinois
"Thanks for a great massage! Pat Tisch is the best! I should know since I've had massages around the world. I would recommend Pat very highly to everybody!"
Paul D., St. Charles, Illinois
"I enthusiastically encourage anyone seeking a truly healing experience to go to Massage Magic. I can say without doubt that Pat Tisch is a natural healer who, regardless of the techniques she may use, intuitively treats...in the most respectful and loving way."
Nancy L., Batavia, Illinois
"Pat has magic hands. What would we do without those hands?!"
Erik and Cynthia F., Geneva, Illinois
"I have benefitted from Pat's healing touch. Not only is she truly professional...she is also very caring and compassionate. I am so grateful I saw the ad for Massage Magic and dialed the number."
Janet C., St. Charles, Illinois
"I know I will find relief from any muscle pain or ache....Pat tailors her therapeutic massage for my optimal benefit."
Jody W., Oswego, Illinois
"I have had many massages from many professional massage therapists, but Pat's have been the very best. I look forward to my next visit to Illinois and to another massage."
Teresa W., Portland, Oregon
"Pat Tisch is one of the best massage therapists I've been to. I live in Chicago, and it's worth driving to St. Charles for Pat's 'massage magic'!"
Jan T., Chicago, Illinois